Interviewing in: Earth Sciences
Background on subject
Earth Sciences is the study of the planet we live upon. The discipline combines physics, chemistry and biology with geology, geography and palaeontology, with the goal of answering fundamental questions about the origin, development, and future of the Earth.
At Oxford, the Earth Sciences course provides training in the skills required for the interpretation of rock materials and geological phenomena as well as applying theory and techniques from other disciplines to the study of the Earth and the environment. There is a wide range of field trips included in the course, culminating in an independent mapping project.
At Cambridge, Earth Sciences is not offered as a separate discipline but is incorporated into the Natural Sciences course. The course offers the chance for students to study a wide range of scientific disciplines before specialising.
For Oxford the subject requirements for students are A-level Maths, plus Chemistry or Physics.
For Cambridge, the subject requirements are two science or maths A-levels.
For Oxford, you do not need to take a written test when you apply for this course.
For Cambridge, students have to sit the Natural Sciences Admissions Assessment.
Can I interview in this subject?
You do not have to have studied Earth Sciences at university to give a robust and rigorous practice interview in this subject.
Volunteers from the following subjects, or similar, will also be able to deliver Earth Sciences interviews:
Interview types
There are two different types of practice interviews in Earth Sciences, which you may be asked to deliver.
Interview on 'application material' - asking the students' questions about their personal statement, or an essay they will submit as part of their application

Interview on 'unseen material' - asking the students' questions on an article, study, or research paper they have not seen before, testing how they handle new material
SAMPLE Resources
Below you can access a folder of resources for conducting Earth Sciences interviews:
Interview on application material - you can see a sample personal statement, highlighted with examples of questions which could be asked

Interview on unseen material - you can see examples of articles which have previously been given to students, along with questions
These resources are intended for inspiration - to give you an idea of the level, length and themes of the material we use in our practice interviews. However, should you wish to use this material in the practice interviews you deliver, just let us know so we can make sure returning students haven't seen it before!
Meet one of our VOLUNTEER INTERVIEWERS: MIRIAM
Miriam Chapman graduated in Human Sciences from the University of Oxford in 2016.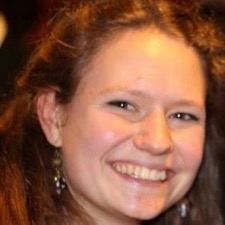 Since then, she has gone on to be a Fellow at Year Here, which is a full time postgraduate course in social innovation. She has also become a Community Consultant at the London Borough of Hounslow, helping to re-invigorate the local community centre and facilitate community engagement events.
Miriam's advice to students being interviewed for Human Sciences is: "Stay calm! The tutor interviewing is probably more scared of you, than you are of them."